Enchanted Fantasy Art
Sculptures, casts, moulds, postcards, decoration, gifts, and fine art.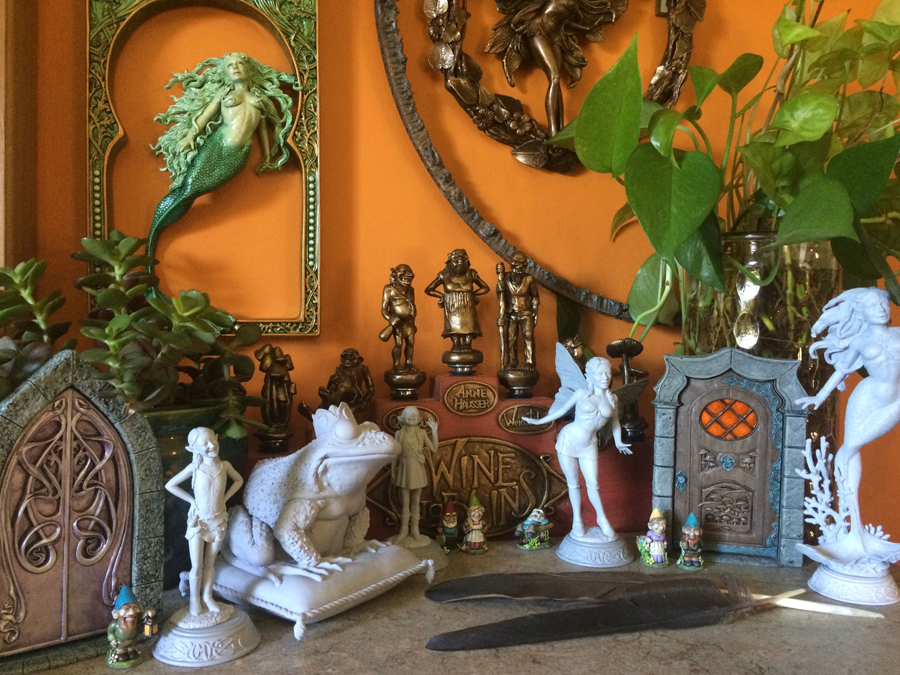 Handmade in Canada
Now featuring mermaids, faeries, gnomes, wine stoppers, paintable casts and doors to other worlds.
Free Mischief Membership
Sign up to receive free discounts or offers via email that can help you complete the collections that interest you the most. Make sure you're subscribed so you don't miss out since it's not very often you'll hear from me!
For My Local Customers
Due to current circumstances, studio visits and pickups are to be by appointment only. Please email info@theartofmischief.ca to set up a time.